To use port facilities such as a shed (used for berthing and loading work) or water supply equipment
(used to supply large amounts of water to a ship), a usage application
must be submitted to port authority.
To ensure fair use for all parties, port authority give permission based on usage time
and usage location. port authorities also have an obligation to create and report statistics
related to port facility usage to the government.
We are entrusted with this type of port facility management work.
Specifically, we arrange the berthing locations of public quays, receive and give permission for various applications,
receive payment for usage,
and create port statistics documents etc.
By combining this work with port radio work, we can perform
these tasks 24 hours a day, improving convenience for our users.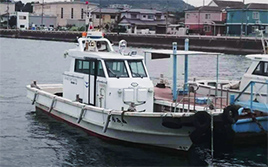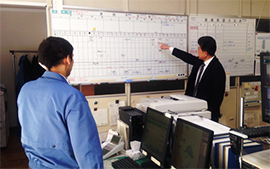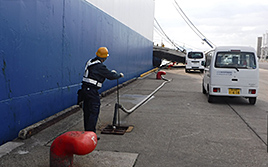 Please contact us here for inquiries regarding work details.
Telephone inquiries
045-510-2340
Reception

9:00 to 17:00
(excluding Saturdays, Sundays and public holidays)
Department in charge

Shipping Information Operation Department